Following consultation with public health experts and stakeholders, we look forward to convening a productive and timely ALTSLA Conference in March, 2021.
With the goal of protecting public health and the safety of all our attendees, sponsors, speakers and employees we know it is in their best interest to plan accordingly by making a decision to reschedule the Conference.
Even though attendee registration and commitments from major speakers were outpacing previous years, we felt it was important to make this decision considering the most recent information coming from international, national and local health officials.
ALTSLA is the leading alternative investment in the West and we look forward to hosting you and the broader investment community soon!
THE WEST COAST'S PREMIER ALTERNATIVE INVESTMENT CONFERENCE
Insightful commentary from leading industry experts covering alternative investments including hedge funds, private equity, real estate, natural resources, commodities, managed futures, asset allocation strategies, and global economic conditions.
Early bird specials just released!
March, 2021
JW Marriott Los Angeles LA LIVE



Produced by
---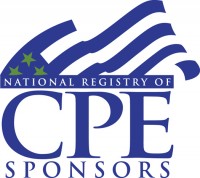 Conference participants will be able to earn up to 8 CPE credits in the fields of economics and finance.
---
ALTSLA is an educationally focused alternative investment conference designed to bring the professional investor community together for a full day of dialogue and discussion on the most relevant topics facing investors today.
In its first four years the ALTSLA conference has sold out well in advance and received glowing reviews from attendees. In 2020, the only way is up! New venue, more space, but most importantly more content and opportunities for you to engage with the members of your alternatives community.
Led by the CFA Society LA, CAIA and the California Alternative Investment Association–CalALTS, ALTSLA is the annual meeting place and an educational hotspot for those seeking the very latest in alternative investment news and developments. It has become a hub for alternative investment leaders from all over the country and it is has been created with one key purpose: providing YOU with all the essential knowledge that you require to drive your business forward.
ALTSLA is specifically designed to provide relevant, educationally focused content for individuals who manage, advise, allocate to, or oversee alternative investments. This includes:
Institutional investors
Financial advisors
Family offices
Asset managers
Investment consultants
Plan trustees
Portfolio managers
Research analysts
REQUEST INFORMATION
Fill out the form to request information on the agenda for the ALTSLA 2020 Conference. Please note only corporate email addresses will be accepted only.
Why do I need to enter my corporate email address?
By using your corporate email address, we can verify that you are a registered financial professional.
Please let us know if you would also like information regarding the exclusive pre-event cocktail networking reception.
---
 EARLY BIRD SPECIALS JUST RELEASED!
Join the industry's leading experts from across the alternative investment spectrum for a full day of engaging discussion, education and commentary. Learn from experts, connect with colleagues and network with peers at the 4th annual ALTSLA Conference.
Click below to register.
---
Pre-Conference Networking Event
ALTSLA has once again partnered with CalALTs for their pre-ALTSLA event, Table Talks & Wine Reception – LA. This event will be hosted on TBD. All ALTSLA ticket holders are invited to attend this exclusive CalALTs event at a discounted rate of $49 (current CalALTs members are free to attend). To register, please visit the CalALTs website at www.calalts.org/events. In addition, CalALTs may have a limited number of sponsorship slots available for this pre-conference event to ALTSLA sponsors at a 15% discount. To learn more about the pre-conference educational and networking event, please visit www.calalts.org/events or contact CalALTs at info@calalts.org.
---
 2019 ALTSLA GALLERY
More than 750 industry professionals gathered for a full day of education and networking at the 4th Annual ALTSLA conference.
---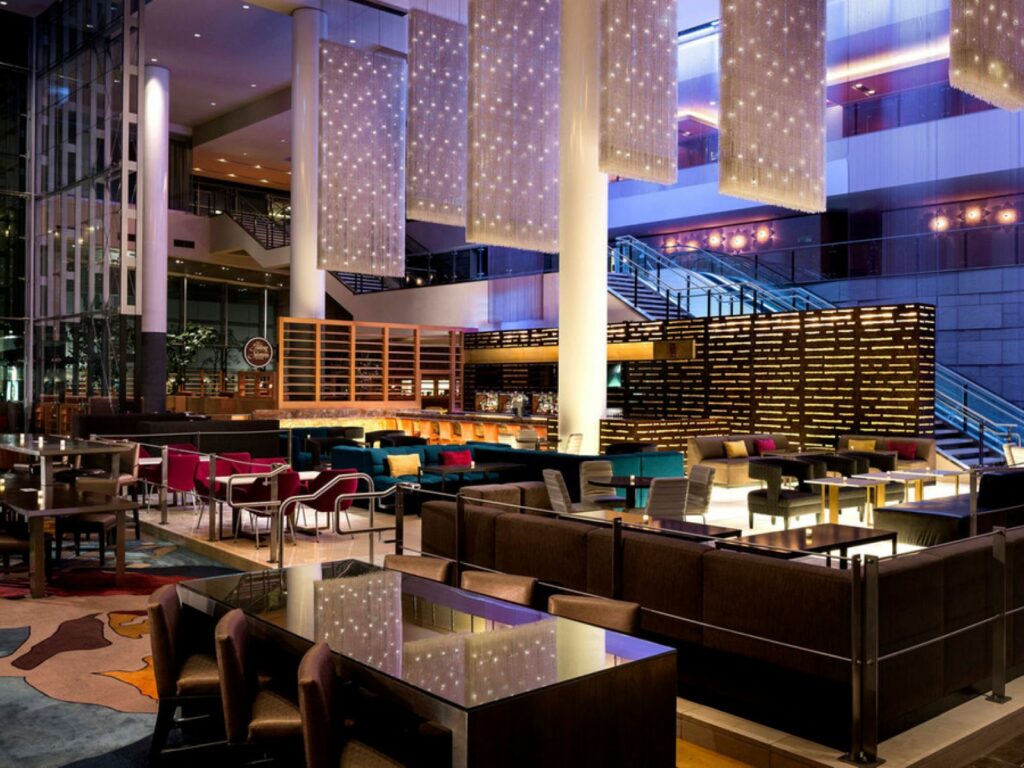 Book your room in our room block today!
JW Marriott Los Angeles L.A. LIVE
900 W Olympic Blvd,
Los Angeles, CA 90015
7Summit Advisors
Abacus Group, LLC
Abbot Downing
Acacia Wealth Advisors
ACap Asset Management, Inc.
Ades Investment Counsel, Inc.
Aequitas Capital Partners
Ahmanson Foundation
AIG
Alpha Simplex Group
Altegris Advisors
Alternative Holdings
Alternative Strategy Partners
American Assets Capital Advisers
AmeriTrust Capital Management Ltd.
Anacapa, LLC
Andorra Investment Management
Angeles Investment Advisors
Ares Management
Arixa Capital
ARK Global, LLC
Armilla Partners
Armory Funds, LLC
Arxstone Partners
Assured Guaranty
Aurora Capital Group
Aurora Investment Management, LLC
Backstop Solutions
Bank of the West
BlackRock
Bloomberg L.P.
BNYMellon Pershing
Brentwood Associates
BTIG, LLC
CAIA Association
Cambria
Capital Innovations, LLC
Carne Global Financial Services (US) LLC
CBRE Global Investors
Cedar Ridge Partners
Cerulli Associates
CFA Society of Los Angeles
Chamberlain Associates
Chantico Global, LLC
Charlesworth & Rugg, Inc.
Cheviot Value Management
Chord Investment Management LLC
Citco Fund Services
Citracado Capital LLC
City National Bank
Clifford Swan Associates
Clifford Swan Investment Counsel LLC
Cogency Software, Inc.
Colony Capital
ComplianceWorks
Concise Capital
CounselWorks
Criterion Capital Management
Cronkite & Kissell, LLC
Crosswind Financial
Cushing Asset Management
DAFNA Capital Management, LLC
Dalton Investments
Deerwood Capital, LLC
Direxion Investments
Dorchester Capital Advisors
DoubleLine Capital LP
EisnerAmper LLP
Energy Income Partners, LLC
EP Wealth Advisors
Esoteric Capital LP
EY
Factor LLC
Fidelity Investments
Financial Guidance Group, Inc.
First Foundation Advisors
First Pacific Advisors, LLC
First Republic Investment Management
First Trust Advisors L.P.
FlashFunders
Four Wood Capital Partners, LLC
Fund Comply Services
Gar Wood Securities, LLC
Gateway Investment Advisers, LLC
Gemini Capital
Global Asset Protection
Goldman Sachs Asset Management
Grandway Asset Management, Inc.
GrizzlyRock Capital
Guggenheim Partners
Hangzhou Industrial & Commercial Trust Co.
Hawk Ridge Partners
HC Global Fund Services
Hedge Harbor
Hersbit Capital
HML Investments
Holly Street Wealth Advisors
Ivory Investment Management, LP
J.P. Morgan
Jewelry Liquidation Inc.
John Burns Real Estate Consulting
JPMorgan Private Bank
KCS Wealth Advisory
Kennedy Wilson
Kid's Dream
Kinetic Capital Resources
KPMG
Kubera Investments LLC
Law Office of John P. Ziaukas
Legion Partners
Los Angeles Capital Management
Los Angeles Department of Water and Power
Los Angeles Fire & Police Pensions
Manulife Financial
Mariposa Capital Management, LLC
MBC Strategic
MDB Capital Group LLC
Melting Point Solutions
Microsoft
Millennium Trust Company
MinMax Asset Advisors
MOR Financial
Morgan Creek Capital
Morgan Stanley
Morgan Stanley Alternative Investment Partners
MSCI
MUFG Union Bank, N.A.
Mugello Group
National Planning Holdings
Natixis Global Asset Management
Neuberger Berman
Northern Trust, N.A.
Nuveen Asset Management
Oakmont Corporation
Oaktree Capital Management
PAAMCO
Pacific Grove Capital
Partners Group
PDM Capital
PERACS
Peridiem Global Investros
Pershing LLC
PIMCO
Pocino Associates
PricewaterhouseCoopers
PRISM LLC
Probabilities Fund
Rainier Group
Reality Shares
Realty Capital Securities
Research Affiliates
Reynolds Advisory Partners LLC
Rialto Capital Management
Richard Bernstein Advisors, LLC
RiverNorth
Roanoke Capital Management
S&P Capital IQ
Savos Investments
Sequoia Equity Partners
SHARPE+SIGNA LLC
Silver Creek Capital Management
Soledad Investment Management LLC
Standish Management, LLC
State Street Corporation
Steben & Company
SumZero, Inc.
SunAmerica Retirement Markets
Sunrise Capital
Swiss Metal Group
TCW
Terra Advisory Group
The Bowery Group
The Glowacki Group
Tradition (North America) Inc.
TriNet Ambrose
U.S. Bank
U.S. Trust
UBS Private Wealth Management
UMB Fund Services
University of Southern California (USC)
Venovate Marketplace
Victory Capital
Vivaldi Capital Management
Wedbush
Weitz Investment Management
Wells Fargo Advisors
Wells Fargo Bank, NA
Wells Fargo Commercial Banking Group
Western Asset
Wilshire Associates
Wilshire Funds Management
Woodruff-Sawyer & Co
Your Source Financial



Produced by